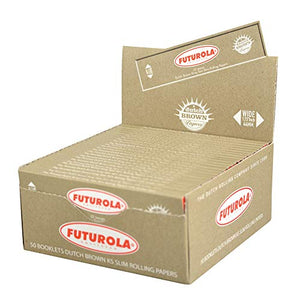 50PC Display - Futurola Kingsize Slim Rolling Papers - Assorted Styles (Dutch Brown)
Pass the duchies on the left hand side. These papers are a classic brown color. They are also the slim sizes .
This box has 50 booklets of slim size rolling papers in case you need to keep J's manageable for your best consumables.

Mind if I do a J?