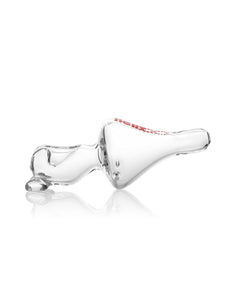 Helix Classic Spoon Pipe - Large 7"
This is a custom designed and engineered glass piece that spins your smoke thanks to the Venturi Chamber and micro holes design. (Far out)
The familiar spoon head, featuring three air intake holes that cool and spin smoke. The Helix™ unique design filters smoke so that no water or other accessories or needed! 
This classic Helix™ Hand Pipe is 7" long and made on 32mm tubing.
Designed by: Will Menzes